About Us
Flavors from the source.
Freshness, flavor and health, these are values that inspire us.
We are specialized in the production of baby leaves as well as watercress, salads and herbs. We are one of Europe's leading companies in the delivery of fresh, washed and ready-to-eat vegetables. Our history dates back to 1951 in Hampshire, and it was in 2008 that we became an integral part of the RAR Group, a wholly-owned Portuguese company.
Our farms are located in Portugal, United Kingdom and Spain, where we produce all baby leaves and have a vast network of suppliers that allow us to meet market needs at any time and season with equally fresh, tasty and healthy products.
In Portugal, we are a market-leading company with our Vitacress brand, being present in nearly every point of sale. We have a wide range of customers in the UK, mostly under supermarkets brands and Steve's Leaves brand. We also operate in Spain, the Netherlands, Belgium and Germany, with products that we export.

One Team, one Goal
We know our role in the organisation.
We know how to listen, support and challenge constructively and we always celebrate our successes.

We are Pioneers
All activities developed by us bear the stamp of innovation.

We are Responsible
Our decisions are based on sustainable growth and we are determined to improve on what we have inherited.

We are Trustworthy
We take ownership of our actions, we keep our promises.
our history
The first chapters of our history were written 68 years ago
It all started with a humble watercress field, when we took the first steps and became an international company that currently employs 1,500 people and manages about 720 hectares of cultivated fields and greenhouses. Some of the most important moments of our history were: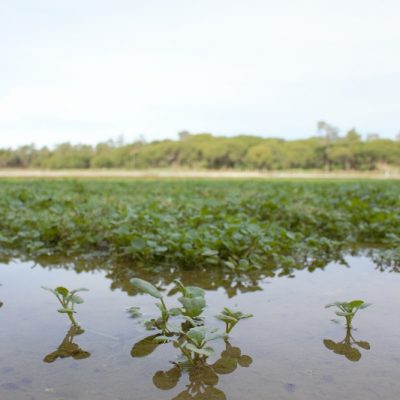 From 1950 to 1960
In 1951, Malcolm Isaac, from a 0.4 hectare watercress plantation in southern England – Hampshire – laid the foundation of what is now one of Europe's leading producers, packers and distributors of washed and ready to eat baby leaf greens – Vitacress. The brand name is a reference to watercress.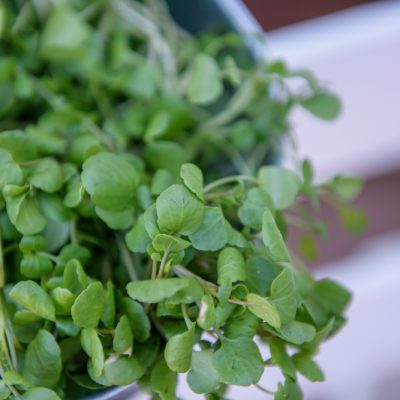 From 1960 to 1980
In 1964, we introduced the cold storage chamber in watercress distribution (from production to local markets in England).
In 1967, we began supplying packed watercress to retail outlets.
In 1976, we began supplying washed, packaged and ready-to-eat watercress (IV range) to the English market.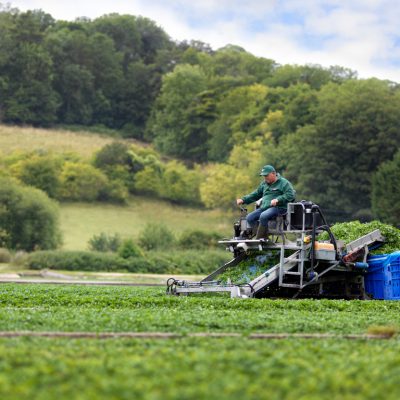 From 1980 to 1990
In 1981, we started producing in Portugal, investing in a 90-hectare watercress farm in Almancil, Algarve, where we found ideal production conditions (soil, temperature, sunlight, etc.) to overcome production inefficiency in England during the winter.
In 1986, we made the first major investment with the construction of a salad-washing and packing unit in England (St. Mary Bourne Salad Facility). We opened Iberian Salads Agricultura Lda. in Odemira, Portugal, which has become an important producer of watercress, wild rocket, spinach and other varieties of baby leaf greens.
In 1988, we began the production of baby leaf greens in Portugal.
In 1989, Van Heyningen Brothers pioneered the production of herbs in the United Kingdom.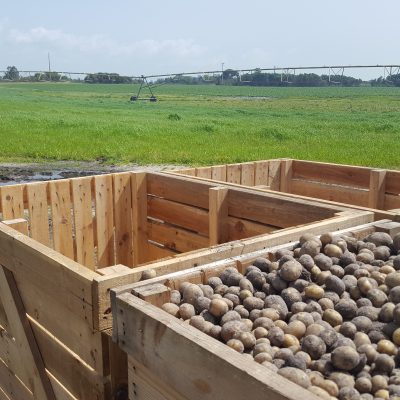 From 1990 to 2000
In 1994, we started the packaging of early seed potatoes in Quinta dos Cativos, Odemira, Portugal. This year was also marked by a joint venture in the African continent (Kenya) that brought about the expansion of production areas for England.
In 1999, we built the first cold storage chambers for early seed potato storage.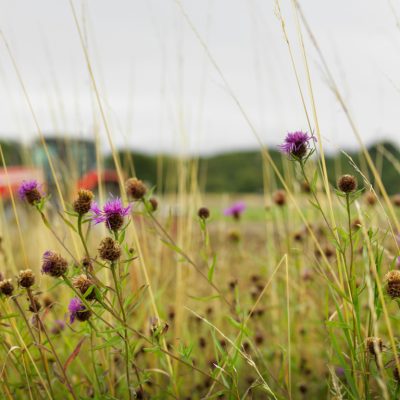 From 2000 to 2008
In 2001, we built a new potato washing and packaging unit in Odemira, Portugal. This was also the year when we started the production of early seed potatoes in southern Spain.
In 2002, we built a salad washing and packing unit in Odemira, Portugal. This was also the year when we started the production of organic foods in Portugal.
In 2003, we launched the Vitacress brand in Portugal, by selling washed and ready to eat products (IV range).
In 2005, we established Vitacress in Spain.
In 2008, Vitacress was purchased by the RAR Group. We were already present in the UK, Portugal and Spain, operating approx. 750 hectares of farming land.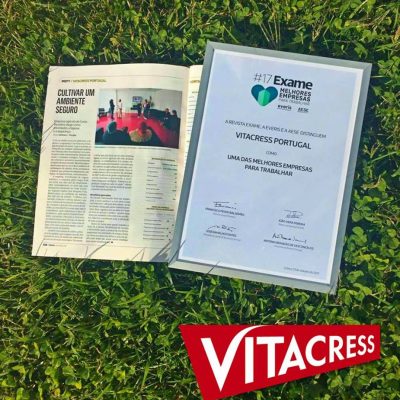 Since 2008
In 2010, Van Heyningen Brothers joined Vitacress. This year we also launched the Steve's Leaves brand in the UK.
In 2011, we established Vitacress Real in the Netherlands.
In 2015, we have installed new facilities for the production of fresh greenhouse herbs in Chichester.
In 2017 and 2018, we were recognised as one of the '100 best companies to work for' in Portugal, by EXAME Magazine.